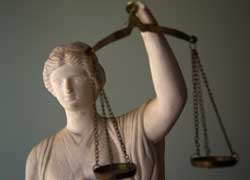 The place that is now known as Phuket was once called "Junk Ceylon". During the 17th century, Phuket was a major source of tin for the Dutch, English and French who are seeking to colonize Siam on that period. In 1681, King Narai installed a French Governor for the Province of Phuket in favor of the Dutch and English.
During the Siamese Revolution of 1688, the french was ousted from Phuket. In 1785, the Burmese attacked Phuket but after a month-long siege, they we're forced to abandon their plan. In 1933, Phuket was officially made province of the Kingdom of Thailand. Phuket is Thailand's largest island and is about as large as Singapore. The island, which is connected to the mainland, has a rich and colorful history, serving as a melting pot of various cultures.
Finding the best luxury resorts in Phuket is never a problem, as island-hopping becomes one enjoyable adventure. Top resorts include the Trisara Phuket Resort in Naithon Beach with all its private villa pools; the JW Mariott Resort and Spa in Mhai Kao beach; the Amanpuri at Pansea beach which is a favorite among A-list celebrities; or at the Dusit Thani Laguna Beach in Bangtao.
Phuket's main attractions include the Phromthep Cape, the Wat Chalong, along with the fantastic beaches of Hat Patong and Hat Karong.  If you are looking forward to the bright lights and great music, head over to Patong Beach to catch the vibrant Phuket nightlife. Exciting shows include the Simon Cabaret, the biggest transvestite show; the Phuket stunt show; New-York style entertainment at Playhouse Theatre; or catch the Phuket Fantase, a celebration of the island's charm and beauty combined with Thai traditions and special effects. You can also take a romantic sunset cruise aboard a junk-ridge schooner and visit quaint fishing villages.
Be one with nature as you discover the natural wonders of Phuket. You can go on an Eco Tour with a Safari trip; or go kayaking over at Phang Nga Bay and James Bond Island. Prepare to be enthralled with the marine life as you go snorkeling at Phi Phi island. Enjoying the good life with golf is also a treat at the Mission Hills Golf Resort, Blue Canyon Country Club, and at the Phuket Country Club.
There are a variety of affordable tour packages available year-round for honeymooners, for tourists, and for the whole family.