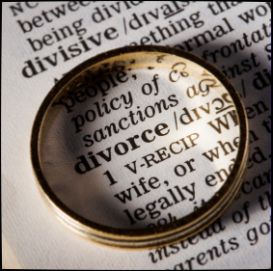 If you are looking at Thailand for buying property or in settling a legal issue then speak to our lawyers in Phuket. Outside of litigation, property and immigration services we also offer a full legal service for Family Law in Thailand. We can assist you at any time so call out Tollfree numbers today for more help. With offices in Phuket, Bangkok, Pattaya, Samui, Chiang Mai and Hua Hin we are best able to assist you!
Prenuptial Agreements
In today's modern age, divorces are getting to be more common. But instead of brooding over the increasing number of divorce cases, this matter should be dealt with a certain degree of maturity and legal expertise. What seems to be the best answer addressing this concern are prenuptial contracts or prenuptial agreements. Thai Laws allow prenuptial agreements to protect the interest of both parties. To know more about how prenuptial agreements can be beneficial, you can ask the Phuket lawyers of Law Firm as they can give you the best advice.
Marriage
Do you plan to settle down and raise a family in the beautiful island of Phuket? Know the rules and requirements of marriage in Thailand from our pool of competent lawyers in Phuket. Whether you are both non-Thais or a foreigner marrying a Thai local, arrangements to your Thai wedding are so easy to process, with the help of a Thai Law Firm.
Private Investigation
For your safety and security, Law Firm Phuket provides private investigation services to its local and foreign clients. Our firm is duly authorized by the Thai government to conduct personal investigative services, corporate investigative services and security protection services. Personal investigative services include surveillance, criminal records check, marriage/divorce verification, pre-marriage background check, locating a missing person, and locating witnesses. On the other hand, the services in corporate investigations are asset searches, surveillance, business background check, due diligence, litigation support, pre-employment screening and computer forensics. For security protection, the services include executive and personal protection, security vulnerability analysis and technical countermeasures.
Divorce
Failed marriages will most likely turn into divorce cases. While getting a divorce in Thailand is permissible by the Law, going through a divorce process can be stressful, both emotionally and mentally. The Phuket lawyers of Law Firm will spare you the hassle of going through divorce legal proceedings. Give them a call now and get all the information you want and need to know about divorce proceedings.