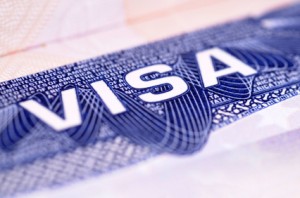 If you are thinking of finding a lawyer in Thailand for the purpose of immigration then speak to us at Law Firm. As a full service law firm with offices in all the major cities of Thailand we offer the following immigration services in Thailand. Speak to us today!
US VISA SERVICES
If you want to turn your American dream into a reality by applying as an immigrant or simply want to visit your relatives living in the USA, Law Firm Phuket can definitely provide you with the assistance you require with getting a US visa, using the fastest and the most convenient way possible.
UK VISA SERVICES
Visiting your relatives or pursuing higher studies in the United Kingdom will not be a problem if you seek help with the aid of our Phuket lawyers. Rest assured that you will be able to enjoy your trip to the United Kingdom with all your necessary visa documents complete.
THAILAND VISA
The kingdom of Thailand is among the top ten most visited cities in the world each year and is very popular among tourists. You also need a visa if you bring in your loved ones to live with you here. If you want to marvel at the sights of Bangkok and experience what the rest of what Thailand has to offer, getting a Thai visa will not be a problem with the help of Law Firm lawyers in Phuket.
AUSTRALIAN VISA
The Land Down Under offers various opportunities for employment and higher education. If you want to work or study in Australia, our competent team of lawyers in Phuket can effectively guide you through your Australian visa application.
CANADIAN VISA
Planning to work, study, marry or live in Canada? Then apply for your Canadian Visa now. You can contact the Phuket lawyers of Law Firm and get all the pertinent information you need for a successful Canadian visa application.
EUROPEAN UNIION VISA
Europe also offers various opportunities for education and employment. With its rich history and culture as well as a variety of must-see attractions, traveling from country to country is easy with trains and other forms of land transport. Experiencing Europe and what it has to offer is easy if you seek help from our Phuket lawyers in getting a European Union Visa.