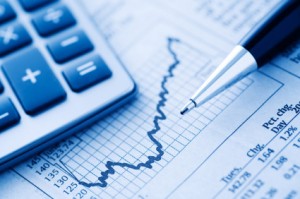 Our Phuket office will assist you with any corporate issues you may have. This may include company registration, visa applications, litigation, work permit applications or any other corporate service you may need. Speak to our lawyers in Phuket or simply call us now on our Tollfree US and UK telephone numbers.
Thai Work Permit
It is very important to secure a work permit in order for you to work legally in the Kingdom of Thailand. You can apply for a Thai work permit as a skilled worker or as an employer. Applying for a Thai work permit can be a daunting task, with a number of requirements you have to submit and procedures you must follow. You would also need to appear before a Thai embassy to apply for a visa before you can be issued a Thai work permit. It may sound a little complicated; but it can definitely be done, with the help of our expert team of Phuket lawyers.
US-Thailand Treaty of Amity
The Thailand Treaty of Amity allows American companies to keep a majority shareholding or to own wholly its company, branch or representative office located anywhere in Thailand. American companies are also exempted from most restrictions on foreign investments imposed by the Alien Business Law of 1972. Law Firm corporate lawyers in Phuket can tell you more about the US-Thai Amity Treaty also known as the Treaty of Amity and Economic Relations between the Kingdom of Thailand and the United States of America.
Thai Limited Company
The The most popular business structure in Thailand is the Thai Limited Company, particularly a Private Thai Limited Company. A Private Thai Limited Company permits separation between investor's body and managerial body compared to the fact that shareholders' liabilities are only limited to the amount of shares they possess. All the information regarding a Thai Limited Company which may be of significant use to you in putting up a business venture in Thailand may be given to you by the Phuket lawyers of Law Firm.
Thai Representative Office
There are certain conditions involved when setting up a Thai Representative Office of your company in Thailand. To fully understand these conditions, you may want to speak to one of our Phuket lawyers. They pride themselves in giving the best advice in the successful realization of your corporate ventures in the country.
Thai Partnership
There are two kinds of business partnerships in Thailand – the Ordinary Thai Partnership and the Limited Thai Partnership. An Ordinary Thai Partnership is a corporation set up by two persons or more. The so-called partners share unlimited liabilities of the company. On the other hand, a Thai Limited Partnership is in many ways similar to an Ordinary Thai Partnership. It is a requirement though that there must be two kinds of partnerships.